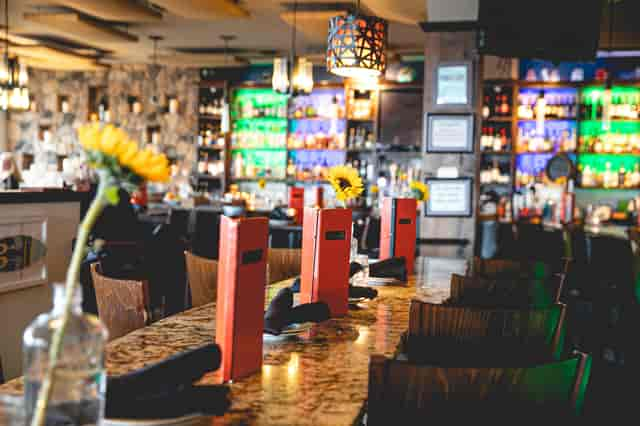 About Us
History of Edmonds Best Tapas:
We are the Kafé Neo family. The heart and soul of the company is Edmonds own Sofeea Huffman, who opened the original Kafé Neo Edmonds in March of 1991. In late 1999, she embarked on her second venture; a similarly small Kafé Neo in the heart of Marysville that features a drive-thru window. In 2005, Sofeea decided to remodel Kafé Neo Edmonds. She transformed a hole-in-the-wall Edmonds staple into a full dining experience as she revamped the entire restaurant and more than doubled the size of the dining area.

In 2006, Sofeea and the Kafé Neo family saw the arrival of Executive Chef and partner, Clara Gutierrez. This talented young Spanish native expanded the Kafé Neo menu and gave Sofeea the security to take a step back and set her eyes on yet another location, the Kafé Neo Mill Creek.

In 2008, Sofeea expanded into the vibrant Mill Creek Town Center with yet another revamped menu and a full bar. On top of expanding the menu, Clara has also helped take the catering side of the business to new levels. With Clara now in her corner and the Mill Creek location having established itself, she set her sights on yet another project, this time, with a teammate.

Together, they have put into motion a new venture, the Woodstone Taverna. The new concept is more versatile as it intertwines a generous tapas menu, enticing happy hour, and edgy late-night lounge. In late 2010, they moved forward and opened up Tablas Woodstone Taverna at the other end of the Mill Creek Town Center and Demetris Woodstone Taverna on the Edmonds waterfront. These two unique restaurants are warm, edgy, and great late-night additions to their surrounding communities. As Clara developed an extensive tapas menu Sofeea's son, Demetri, orchestrated the remodels and late-night identities. With Sofeea's final touches, she opened the doors to her fourth and fifth locations. The Taverna concept is still a family restaurant at heart, but adds a great late-night dimension as well. If the past is any indication of the future, Sofeea will be looking for yet another location in the near future.